I started using Evernote several months ago when I needed an easy way to take notes during a meeting. It didn't take long for me to realize the potential of the tool, which has now become my personal wiki, of sorts.
Evernote is an app and a service. To use it, you need to create an account on evernote.com. Then, as the name implies, you use the app to take notes. Those notes are automatically stored "in the cloud" and are automatically synced with all of the devices that are connected to your Evernote account.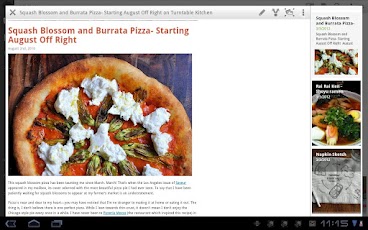 I use Evernote on my tablet to take notes during meetings that I can then pull up on my desktop when I need to review action items. I keep a running list of merit badge blue cards that scouts turn in to make it easier to complete the paperwork when I turn advancement lists in to council. At work, I've replaced a lot of the notes scribbled on Post-Its or on my whiteboard with notes in Evernote: everything from thoughts on how to architect the next app I write, to bugs I find in existing apps that need to be addressed, to the obscure Unix commands that I only need to use every few months go into the program.
Evernote lets me categorize and tag my notes so that they are easy to find when I need to recall them. The application also has a built-in search to aid in note retrieval.
While I've mainly used Evernote to keep my text notes, that is only the tip of the iceberg on what it can do. Add on apps and third-party services allow for whiteboard-style drawings, photos, scanned receipts, and even audio and video clips to be stored in the Evernote cloud. Evernote is also great for clipping content from websites when doing research and several email clients support archiving email messages to Evernote.
The Evernote app is free, as is the service for users of basic accounts. A premium upgrade is available for $5 a month or $45 a year that gets users a higher upload limit and many extra features, like the ability to share notes so that others can edit them and the ability to review different versions of notes as they change.
Evernote works equally well on Android phones and tablets, with the app adjusting its interface to accommodate the screen size of the device. In addition to Android, Evernote is available for iOS devices, Windows and Mac computers and virtually every other mobile device including Windows 7 Mobile, Blackberry, and WebOS (i.e. the HP Touchpad).
Get Evernote from the Google Play Store
Evernote website (for online access to notes, desktop downloads, and information about other mobile versions)